Guaranteed Rate Mortgage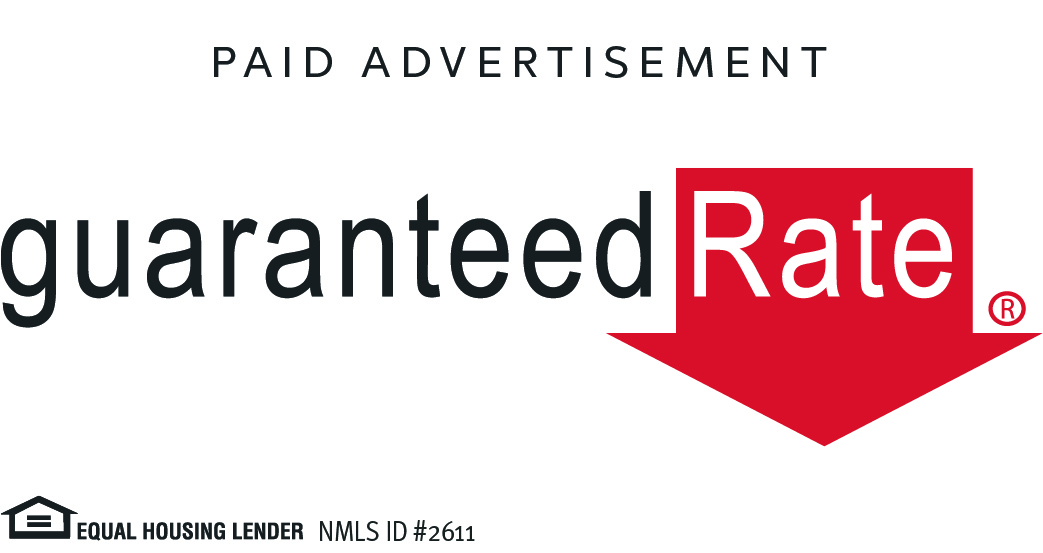 THE BEST MORTGAGE EXPERIENCE ON THE PLANET
Purchasing a home is a big deal, whether it's your first home or fifth move. We get it. That's why we built a mortgage company that places you and your needs at the center of everything we do.
Our Promise:
Low, low rates and the ultimate in technology, service and advice.

Our founder, Victor Ciardelli, designed Guaranteed Rate's revolutionary,
market-disrupting model to do just that:
Give you a low, low rate on the right mortgage product, along with transparent, fair fees.
Leverage cutting-edge technology to streamline the mortgage process and simplify every step.
Provide unmatched service and expert advice to help you find the perfect mortgage.
Get your mortgage, your way, anytime, anywhere
Customers remain at the center of everything we do, from our Intuitive Loan Finder, World's First Digital Mortgage and easy-to-use GR Mobile App to our continued commitment to providing the personal service that has made us one of the most trusted mortgage providers in the country. Find the perfect mortgage for your situation, anytime, anywhere.
We understand that choosing a mortgage is the biggest financial decision of your life, and we're committed to making the process as seamless, friendly and financially valuable to you as possible.
It's a simple formula that has made us one of the most trusted mortgage providers in the U.S.
Contact Information

Jon Lamkin
Senior VP of Mortgage Lending
jonl@rate.com
www.rate.com/jonlamkin
o: 973-939-8661 - m: 973-219-9282 - f: 872-206-4756

James McKenna
VP of Mortgage Lending
james.mckenna@rate.com
www.rate.com/jamesmckenna
o: 973-521-8341 - m: 973-271-2240- f: 872-808-1096
4 Century Drive Suite 150, Parsippany, NJ 07054

Meet Our Service Team:

Kaitlin Shala - Sales Assistant - (609) 481-3663 kaitlin.shala@rate.com
Pam Robinson - Production Manager - (973) 939-8684 pamela.robinson@rate.com
Earlene Wilkins-Williams - Mortgage Consultant - (973) 939-8678 earlene.wilkinswilliams@rate.com
Tamar Haroutunian – Mortgage Consulatant –(973) 939-8680 tamar.haroutunian@rate.com
Nora Rafikova - Loan Coordinator - (973) 939-8676 nora@rate.com
Aaron Simon - Operations Assistant - (973) 939-8685 aaron.simon@rate.com
Tainely Perez- Operations Assistant – (973) 521- 8345 tainley.perez@rate.com
Movement Mortgage
Movement Mortgage was created in 2008 amidst one of the biggest financial meltdowns in American history. We are committed to being a Movement of Change in the mortgage industry, in corporate cultures and in communities. Through our unique process we are creating a referable experience for both homebuyers and real estate agents. We have created a corporate culture in which our employees can thrive both personally and professionally. We achieve this when we combine a passionate and relentless hard focus on professional excellence with a high view and value of people. Finally, our goal is to have a long-term impact on the individual lives of those underserved in our communities. Our mission to love and value people drives everything we do.
Contact Information

Nicholas Gaviria | Mortgage Loan Officer

Nicholas.Gaviria@movement.com
Direct: (862) 208-9866
Fax: (908) 418-4454

APPLY ONLINE - https://movement.com/lo/nicholas-gaviria/

Jeniffer Saavedra | Loan Officer

Jeniffer.Saavedra@movement.com
Office: (908) 864-6496
Cell: (908) 267-2918
Fax: (908) 552-3519

APPLY ONLINE - https://movement.com/lo/jeniffer-saavedra/
Movement Mortgage
1031 Route 22, Suite 203,
Bridgewater, NJ 08807